WE MEASURE WHAT MATTERS
We seek to improve healthcare outcomes through precise, evidence-based decision making.
Modus combines the highly accurate StepWatch with Modus' proprietary software to provide clinically relevant data for informed clinical decisions and treatment evaluations.
WHAT IT DOES
By measuring steps walked throughout the day, clinicians and researchers can trace patterns in a person's lifestyle. Changes in StepWatch metrics can be indicative of new risk or show the efficacy of certain interventions and treatment plans. Our metrics also can help clinicians monitor progress in patients who, for example, have experienced stroke or trauma.
Every step a person takes tells a story; but for that story to translate into effective research findings or clinical interventions, the data must be accurate. Researchers have found that an accurate measurement of walking helps patients visualize their progress and work more successfully toward their goals. With inaccurate information, it is easy for a patient to become disheartened. Modus StepWatch has been clinically validated to provide the most accurate measurements of walking even in persons with slow or irregular gait.
THE PROOF
StepWatch is an FDA-listed medical device that has been utilized in over 500 peer-reviewed journal articles in over 30 patient conditions. Independent researchers have determined which StepWatch metrics are clinically relevant for many patient populations..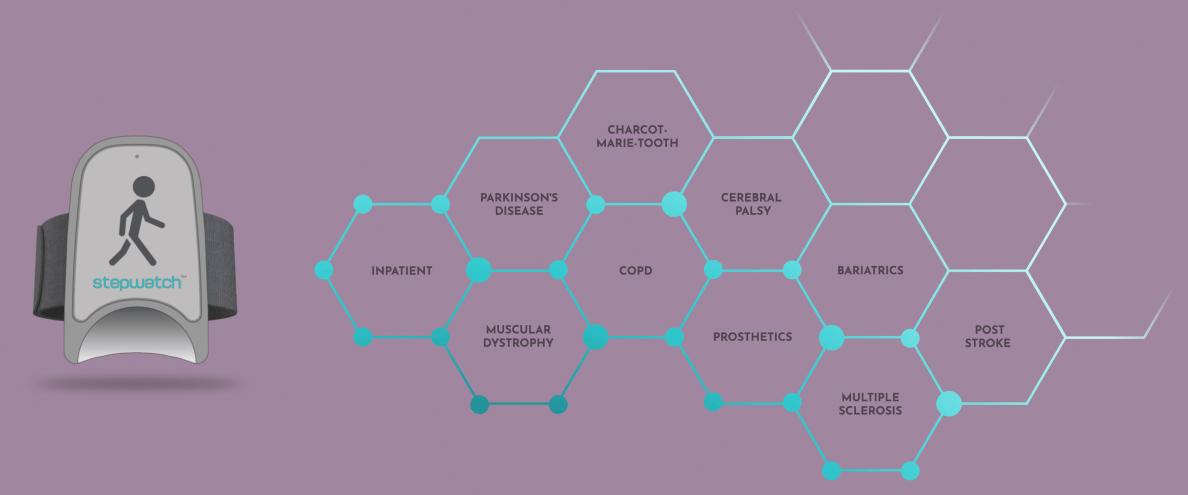 LEARN MORE ABOUT STEPWATCH 4
Learn More About Our Other Products